The Ultimate Checklist for San Francisco Photoshoots in 2022
The Ultimate Checklist for San Francisco Photoshoots in 2022
If you're looking to have a photoshoot in San Francisco in 2022, then you'll want to make sure to check out this list! We've compiled everything that you need to know to make your shoot a success. We've considered everything from locations to the weather, so you're sure to find something that works for you. So, whether you're a seasoned pro or just getting started, go through this list first before planning your next San Francisco shoot!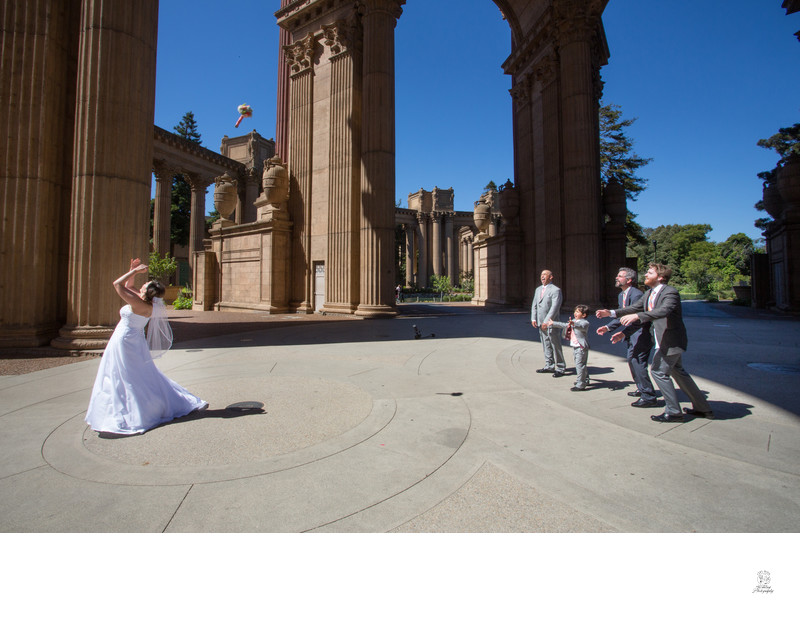 With SF being one of the most popular tourist destinations in the world, it's no surprise that so many people want to come here to take photos. And with good reason - the city has some of the most iconic and beautiful locations for photography.
But if you're planning on coming to San Francisco to take photos, there are a few things you need to know before you go.
Here's a complete checklist for 2022 San Francisco photoshoots:
You need to choose the right location for your shoot. If you're going for that classic Golden Gate Bridge shot, obviously Crissy Field is where you want to be. But there are endless possibilities for locations in San Francisco - from the hilly streets of Lombard Street to Chinatown's vibrant alleyways to the waterfront at Pier 39. Do your research and pick a spot that will fit the aesthetic you're going for.
Permits are required for all professional photography in San Francisco. The process can be a bit confusing, but there are plenty of resources available to help you navigate it. Start by visiting the city's website and looking for the "permits" section. From there, you'll need to fill out an application and submit it to the correct department.
San Francisco is known for its notoriously fickle weather, so it's important to take that into account when planning your shoot. If you're set on a particular location, make sure to check the forecast in advance and plan accordingly. The last thing you want is to be caught in a downpour at Crissy Field!
This one depends entirely on your vision for the shoot. Are you going for a casual, relaxed vibe? Or something more formal? Either way, make sure you have options and are comfortable in whatever you choose - remember, you'll be spending a lot of time in front of the camera!
Comfortable shoes are a must. You'll be on your feet a lot, so make sure you wear comfy shoes that won't give you blisters.
If you're looking to add a little something extra to your photos, props and accessories are always a great option. From balloons to umbrellas to signs and banners, there are endless possibilities for personalizing your shoot. Just be sure not to go overboard - you want the focus to be on you, after all!
Hiring a Professional Photographer
Of course, one of the most important aspects of any photoshoot is hiring a talented photographer who can help bring your vision to life. Do your research and look at portfolios before making your decision - you'll be glad you did when you see the final results!
Make sure you have all the gear you need for your shoot, including a camera, lenses, tripod, etc. A tripod is essential. This is especially important if you're planning on taking long exposure shots or night shots. A tripod will help stabilize your camera and prevent blurriness in your photos. Pack extra batteries and memory cards. You never know when you're going to need them, and it's better to be safe than sorry.
A great photoshoot starts with a great model. Do some scouting and find someone who will fit the look and feel of your shoot.
A professional makeup artist can make a big difference in your photos. They can help your model look their best and make sure they're camera-ready.
This is especially important if you're planning on shooting all day. You'll need the energy to keep going, and food and water will help with that.
Know your camera settings.
This is important for getting the best photos possible. Make sure you know how to adjust things like aperture, shutter speed, and ISO so that you can get the perfect shot.
This is especially important if you're not familiar with the city. A map will help you navigate your way around and find the best spots for taking photos.
Find the best times to shoot. This will depend on the type of photos you want to take. If you're looking for beautiful sunset shots, for example, you'll need to be at the right location at the right time. do some research beforehand so that you know when and where to go.
With these essentials, you'll be ready to take on any photoshoot in San Francisco in 2022! Be sure to have fun and enjoy exploring the city while you capture its beauty through your lens.
Great Spots for Photoshoots in San Francisco
San Francisco is an incredible city with a lot to offer. Here are some of the best spots in San Francisco for your next photoshoot:
The Golden Gate Bridge is an iconic spot for photos and there are plenty of great vantage points to choose from. Be sure to bring your camera and snap some shots of the bridge from different angles.
The Palace of Fine Arts is another beautiful spot for photos. The architecture is stunning and there's a big pond in front of the palace that makes for a great backdrop.
The Painted Ladies are one of San Francisco's most photographed landmarks. These colorful Victorian houses are located in Alamo Square and make for a great photoshoot location.
The Mission District is a great place to explore and take photos. The colorful murals and graffiti make for some great shots, and there are plenty of interesting people to photograph as well.
Chinatown is another must-see spot in San Francisco. The architecture is fascinating and the streets are always bustling with activity. Be sure to snap some photos of the Chinatown Gate and the temples while you're there.
So, there you have it! These are just a few of the many great spots for photoshoots in San Francisco. With so much to see and do, you're sure to get some amazing shots on your next trip to the city.
Are You Looking for a San Francisco Wedding Photographer You Can Trust?
The team at San Francisco City Hall Wedding Photography
 are specialists in capturing the beauty of your wedding day in the magnificent surroundings of City Hall. We serve both local and destination wedding clients from all over the world. Photography packages are available for just Ceremony coverage or all-day premium photo tours with transportation included! No matter what package you select, you will get absolutely stunning photographs that exceed your wildest dreams. Contact us today!
Previous Article - The Ultimate Cheat Sheet on San Francisco Photoshoots
Next Article - Do You Need a San Francisco Photoshoot? Don't Forget These 3 Things