The Ultimate Cheat Sheet on San Francisco Photoshoots
The Ultimate Cheat Sheet on San Francisco Photoshoots
Do you live in San Francisco? Are you looking for a great place to take your photos? If so, this is the blog post for you! In this article, we will provide you with a comprehensive cheat sheet on all the best photoshoot locations in San Francisco. We have gorgeous city views and stunning waterfronts, read on and get inspired!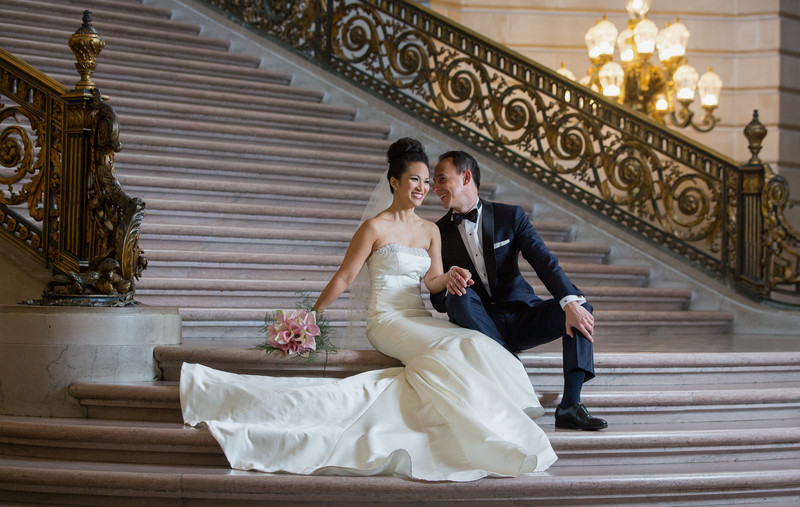 The Best Places for Photoshoots in San Francisco
San Francisco is a beautiful, unique city that offers endless opportunities for amazing photoshoots. But with so much to see and do, it can be tough to know where to start. Not sure where to start? Here are some of the most popular locations for photoshoots in San Francisco:
The Golden Gate Bridge
One of the most iconic landmarks in San Francisco, and it makes for a great backdrop for photos. There are lots of different angles that you can shoot from, so experiment to find the best one.
Alcatraz Island
A former prison-turned tourist attraction, Alcatraz Island is one of the most unique places in San Francisco. With its eerie history and stunning views, it's no wonder that this island is such a popular photoshoot location.
Chinatown
Another neighborhood in San Francisco where you feel like you've been abroad right away is Chinatown. Chinatown in San Francisco is one of the country's oldest Chinese communities, having been founded in 1848. There are many options for remarkable photography subjects in the districts, such as alleyways with hanging lanterns and the famous Dragon's Gate.
A visit to Chinatown is a must when you're in San Francisco, and it's a great place to do some photography. This vibrant neighborhood is full of color and life, making it perfect for capturing those candid moments.
Some of the best places to shoot in Chinatown are:
Grant Avenue
Jackson Square
Chinatown Alleyways
If you want to add a bit of culture to your shoot, Chinatown is the perfect place to do it.
Interesting architecture: Painted Ladies & Alamo Square Park, San Francisco City Hall, Transamerica Pyramid
Painted Ladies & Alamo Square Park
The Painted Ladies, a colorful row of homes, is the greatest location to see San Francisco Victorian architecture in its entirety. These mansions are a well-known tourist destination that became well-known because of the opening titles of the hit TV series Full House. On the hillside of Alamo Square Park, which is across the street, are some fantastic vantage spots for taking panoramic pictures.
San Francisco City Hall
San Francisco City Hall is one of the most popular places to take photos. It's a great place for engagement, wedding, and family photos. The architecture is beautiful and there are many different areas to explore.
Here are some tips for taking great photos at San Francisco City Hall:
Plan your shoot. This will help you know what kind of shots you want and where to find the best locations.
Arrive early. This will give you time to scout out the perfect spot for your photoshoot.
Dress your subjects in comfortable clothing that compliments their personality.
Bring props that reflect your style as a photographer and add interest to your shots.
Have fun! Your photos should show how gorgeous San Francisco City Hall is.
Palace of Fine Arts
The Palace of Fine Arts is a San Francisco landmark and one of the most popular locations for engagement and wedding photos. The rotunda and colonnades make for a romantic setting, while the nearby lagoon is perfect for family photos.
Here are some tips for getting the most out of your Palace of Fine Arts photoshoot:
Arrive early to beat the crowds and get the best light. The Palace is especially popular on weekends, so try to schedule your shoot for a weekday if possible.

Explore the grounds before settling on a spot for your photos. There are plenty of beautiful areas to choose from, so take your time and find the perfect spot.

Get creative with your poses and angles. The Palace of Fine Arts is a photographer's dream, so make the most of it!
Transamerica Pyramid
The San Francisco Transamerica Pyramid is one of the most well-known landmarks in the city. It's also a great place to take photos! The pyramid is located at 600 Montgomery Street in San Francisco.
Here are some tips for taking great photos at the Transamerica Pyramid:
Get there early! The light is best in the morning, so you'll want to get there before the sun gets too high in the sky.

Bring a wide-angle lens. The Transamerica Pyramid is a tall building, so you'll want a lens that can capture its entire height.

Shoot from different angles. Walk around the pyramid and take photos from different perspectives. You'll be surprised how different it looks from different angles!
Beautiful parks: Golden Gate Park, Crissy Field, Twin Peaks
Golden Gate Park
San Francisco's Golden Gate Park is one of the most popular places for photoshoots. The park has a variety of different backgrounds and locations that make it perfect for any type of shoot.
Some of the most popular locations in Golden Gate Park for shoots are:
The Japanese Tea Garden
The Conservatory of Flowers
Stow Lake
The California Academy of Sciences
If you're looking for a more natural setting, there are also plenty of open fields and gardens to choose from. Regardless of what kind of shoot you're doing, Golden Gate Park is sure to have the perfect location for you.
Crissy Field
If you want to get San Francisco in your photos Crissy Field is the place for you. This iconic location has the Golden Gate Bridge as a backdrop, making it a dream spot for photographers. You can also find some great spots for cityscape shots along the waterfront.
Just be aware that this popular spot will likely be crowded with other tourists, so you may have to work around people in your photos. But the results will be worth it!
Another tip is to visit Crissy Field during different times of the day to get varied lighting conditions and different moods in your photos. sunrise and sunset are beautiful times to shoot but don't forget about the midday light which can create some stunning contrasty images as well.
Twin Peaks
Twin Peaks is a city landmark and the second highest peak in a metropolis concentrated on hills. This spot gives you a great view of downtown San Francisco, and it's especially beautiful at sunset. To reach Twin Peaks, you must drive through a residential area to a hilltop park with parking and walking trails. Foggy days should be avoided, as the fog may be so thick that you can't see the cityscape on occasion.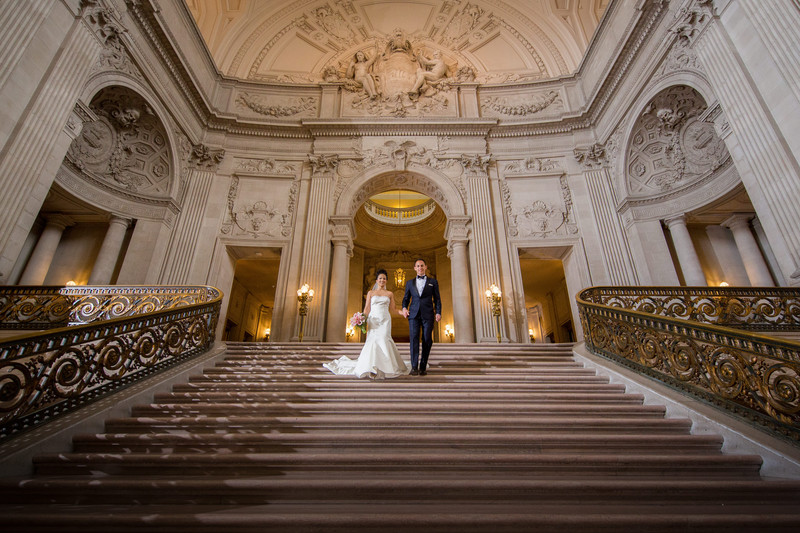 Are You Looking for a San Francisco Wedding Photographer You Can Trust?
The team at San Francisco City Hall Wedding Photography
 are specialists in capturing the beauty of your wedding day in the magnificent surroundings of City Hall. We serve both local and destination wedding clients from all over the world. Photography packages are available for just Ceremony coverage or all-day premium photo tours with transportation included! No matter what package you select, you will get absolutely stunning photographs that exceed your wildest dreams. Contact us today!
Previous Article - 7 Quick Tips About San Francisco Photoshoots in 2022
Next Article - The Ultimate Checklist for San Francisco Photoshoots in 2022