Elopement Photography 101: All the Basics You Need to Know in 2022
Elopement Photography 101: All the Basics You Need to Know in 2022
Elopement photography is a growing trend and more couples are considering it for their big day. If you're thinking about eloping, there are a few things you need to know about this type of photography. Here's Elopement Photography 101: All the Basics You Need to Know in 2022.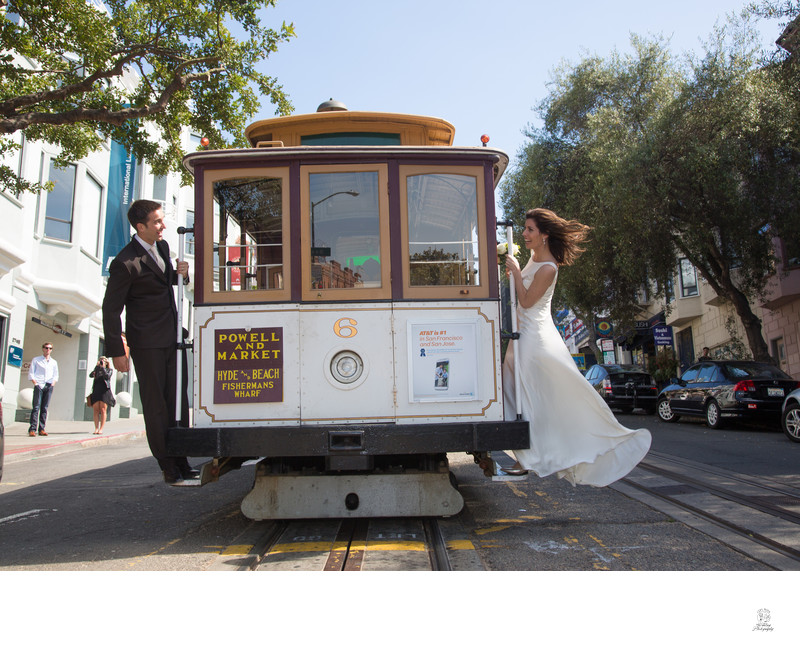 What is Elopement Photography?
Elopement photography is a style of wedding photography that captures the spontaneous and intimate moments of couples who have chosen to elope. It's about capturing the emotions of the day, rather than traditional posed photos.
If you're considering eloping, then you'll want to find an experienced elopement photographer who can help capture your special day.
Here's everything you need to know about elopement photography, from how to find the right photographer to what to expect on your big day.
Decide the Kind of Elopement You Want
There are a few different types of elopements, and each one will have different needs in terms of photography. For example, if you're planning on running away to get married in secret, you'll need a photographer who is willing to be discreet and capture the moments without being noticed. On the other hand, if you're planning a more public elopement with family and friends present, you'll need a photographer who is comfortable working in front of an audience and capturing all the special moments.
What to Consider When Selecting an Elopement Location?
There are a few key factors to consider when selecting an elopement location. The first is whether or not the location is legally allowed to host weddings. Some locations, such as national parks, require special permits in order to host a wedding ceremony. Make sure to do your research ahead of time so that you don't run into any legal trouble on your big day!
Another important factor to consider is the logistics of getting to and from your elopement location. If you're planning on eloping in a remote location, make sure you have a plan for how you'll get there and back. Will you need to rent a car? Hire a driver? Take public transportation? It's important to think about these things in advance so that you're not stranded on your wedding day.
Finally, you'll want to consider the look and feel of your elopement location. Do you want a rustic vibe? A romantic setting? Something completely unique? There are no wrong answers here, it's just important to make sure that your elopement location reflects your overall vision for your big day.
How to Find an Elopement Photographer?
Elopement photography is all about capturing the raw emotion and intimate moments of your big day. Think of candid shots of you and your partner laughing, crying, hugging, and kissing. If traditional wedding photography is not your style, then elopement photography is definitely for you! Here are a few tips for choosing the right Elopement Photographer:
Make sure they are comfortable with shooting in an Elopement setting. This means they should be comfortable with hiking, climbing, and sometimes even getting a little dirty!
Look at their portfolio to see if their style matches what you are looking for. Do they capture a lot of candid moments? Do their photos have a natural and organic feel?
Ask them about their Elopement Photography experience. Have they shot many Elopements before? Do they have any Elopement Photography tips that they can share with you?
What to Expect on Your Elopement Day
Your elopement day will be one of the most unforgettable days of your life, so it's important to make sure everything goes according to plan. First, choose a location that is special to you and your spouse. This could be a place where you first met, got engaged, or somewhere that simply has personal meaning. Once you've chosen the perfect spot, it's time to start planning the details of your day.
Why Do You Need an Elopement Timeline?
If you're like most people, eloping wasn't part of your original wedding plan. But now that you've decided to ditch the big wedding and go for something more intimate, you might be wondering what all goes into making an elopement happen. Eloping is a lot less complicated than planning a traditional wedding, but there are still some key things you need to do to make sure your day goes off without a hitch - including creating a timeline!
A timeline will help you keep track of everything that needs to happen on your big day, from getting ready in the morning to taking post-elopement photos at sunset. Not only will it help you stay organized, but it will also ensure that you don't miss out on any important moments. Here's a basic timeline to get you started:
Wake up and get ready! This is probably the most important part of your day, so make sure you give yourself plenty of time to get ready. If you're doing your own hair and makeup, start even earlier!
Head to the ceremony location. Whether you're eloping in your backyard or at the top of a mountain, make sure you leave enough time to get there and set up before the ceremony starts.
Exchange vows and say "I do!" The moment you've been waiting for is finally here! Enjoy every minute of it.
Take some post-ceremony photos. Now that the hard part is over, it's time to relax and take some beautiful photos together. If you have a specific location in mind, make sure you leave enough time to get there and back before sunset.
End the day with a romantic dinner. Eloping can be exhausting, so treat yourselves to a nice dinner at your favorite restaurant or even just order in!
Relax and Enjoy Every Moment. The best way to do this is by trusting your photographer and knowing that they will capture everything beautifully. Eloping can be a stressful experience, but it's also an incredibly special and intimate way to get married. Enjoy every moment and savor this once-in-a-lifetime experience.
Are You Looking for a Wedding Photographer You Can Trust?
The team at San Francisco City Hall Wedding Photography
 are specialists in capturing the beauty of your wedding day in the magnificent surroundings of City Hall. We serve both local and destination wedding clients from all over the world. Photography packages are available for just Ceremony coverage or all-day premium photo tours with transportation included! No matter what package you select, you will get absolutely stunning photographs that exceed your wildest dreams. Contact us today!
Previous Article - Why We Love Elopement Photography (and You Should Too!)
Next Article - 5 Common Misconceptions About Elopement Photography