Does An Elopement Photographer Take A Long Time?
Elopement Photography FAQ's
Does An Elopement Photographer Take A Long Time?
When you are planning a wedding, one of the things that you have to consider is how long it will take. Does an elopement photographer take a long time? This is something that you need to think about if you are planning on getting married in a hurry. In this article, we will discuss the time frame for elopement photography and what you can expect from your photographer.
How Long Will I Need the Elopement Photographer?
This is a frequently asked question elopement photographers get asked a lot. And the answer honestly depends on what kind of experience you want and what kind of photos you want.
If you just want someone to show up, snap a few quick shots, and be on their way then you probably don't need more than an hour with your photographer. But if you want someone who will capture all the little details and moments of your day, then you might want to consider spending more time with them.
It really comes down to what is important to you and what kind of memories you want to have captured. If having beautiful photos that tell the story of your day is important to you, then you should consider spending more time with your photographer.
Elopement photographers are there to capture your day, so it is important to communicate with them what you want and what is important to you. By doing this, you will be able to determine how much time you need with your elopement photographer.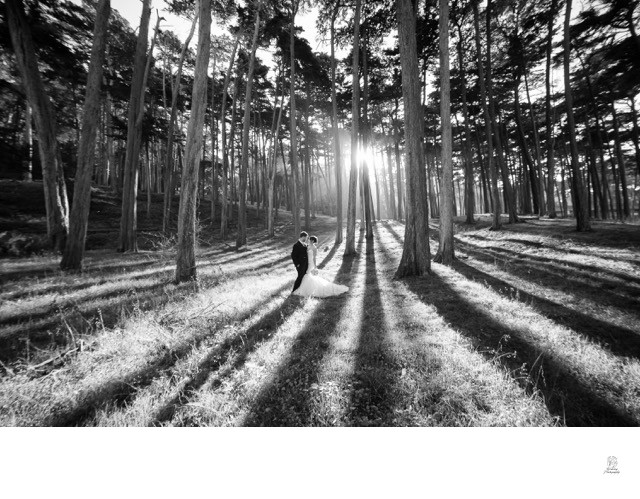 Does An Elopement Photographer Take A Long Time?
It really depends on the photographer and how they work. Some might take a little longer if they want to get more detail shots or posed shots, but most elopement photographers work quickly and efficiently so that you can get back to enjoying your day!
In general, an elopement photographer will take less time than a traditional wedding photographer because there are typically fewer people involved in the elopement. This means that there are fewer photos to take and the photographer can focus on getting great candid shots of you and your partner instead of worrying about getting everyone in the photo.
Elopement photography packages typically include:
Pre-elopement consult

Rehearsal dinner coverage

First look or morning-of photos

Ceremony coverage

Post ceremony portraits

Reception (if applicable)
Why Do You Need All-Day Elopement Photography?
Your wedding day is one of the most important days of your life. You've been dreaming about this day since you were a little girl. And now, it's finally here. But there's one thing that's standing in between you and your dream wedding: finding the right photographer.
You want someone who will capture all the details and emotions of your special day. But you don't want to spend hours posing for pictures. That's where an all-day elopement photographer comes in.
All-day elopement photographers are experienced in capturing weddings from start to finish. They know how to capture all the important moments, without taking up too much of your time. Plus, they'll be there to capture all the little details that you might not even think to photograph.
Here are some things to consider when deciding how long to hire your elopement photographer:
What kind of photos do you want?
If you only want a few portraits, then a couple of hours will suffice. But if you're looking for comprehensive coverage that includes candid shots, detail shots, and posed portraits, then you'll need a full day of photography.
How many locations are you planning on visiting?
If you're only going to be at one or two locations, then a couple of hours will probably be enough. But if you're planning on being at multiple locations throughout the day, then you'll need full day coverage.
How many people will be attending your elopement?
The number of attendees will help determine how long your photographer will need to be with you on your special day. If you're planning a small, intimate elopement with just a few close family members and friends, your photographer won't need to be there for very long. A couple hours should suffice. But if you're inviting a large group of people to witness your elopement, your photographer will most likely need to stay for the entire event, which could last several hours.
Keep in mind that the size of your guest list isn't the only factor that will affect how long your photographer needs to be with you. If you're planning on having a lot of activities during your elopement, such as hiking to a scenic overlook or exchanging vows in front of a waterfall, your photographer will need more time to capture all the special moments.
When you're meeting with potential photographers, be sure to ask about their availability and how long they think they'll need to be with you on your big day. This will help you narrow down your options and find the right photographer for your elopement.
What kind of mood are you hoping to capture in your photos?
Your elopement photographer should be able to capture the overall mood and feel of your day, whether that's relaxed and natural or more formal and posed. If you're hoping for a mix of both, make sure to communicate that to your photographer ahead of time!
On the other hand, if you're planning a more intimate ceremony with just a few close family members or friends, then an hour or two may be all you need. In this case, you may want to consider hiring a photographer for just the ceremony and/or reception, or even opting for a DIY approach with a friend who is handy with a camera.
Are You Looking for a Wedding Photographer You Can Trust?
The team at San Francisco City Hall Wedding Photography
 are specialists in capturing the beauty of your wedding day in the magnificent surroundings of City Hall. We serve both local and destination wedding clients from all over the world. Photography packages are available for just Ceremony coverage or all-day premium photo tours with transportation included! No matter what package you select, you will get absolutely stunning photographs that exceed your wildest dreams. Contact us today!
Previous Article - What Is Elopement Photography?
Next Article - How to Find the Best Elopement Photographer in 5 Steps?