7 Quick Tips About City Hall Weddings in 2022
7 Quick Tips About City Hall Weddings in 2022
When it comes to getting married, there are a lot of options to choose from. You can get married on a beach, in a garden, in a church, or even in a city hall. If you're looking for an intimate wedding with just your closest friends and family, then city hall weddings are the way to go. In this article, we will give you 7 quick tips about city hall weddings that will help make sure your day goes smoothly.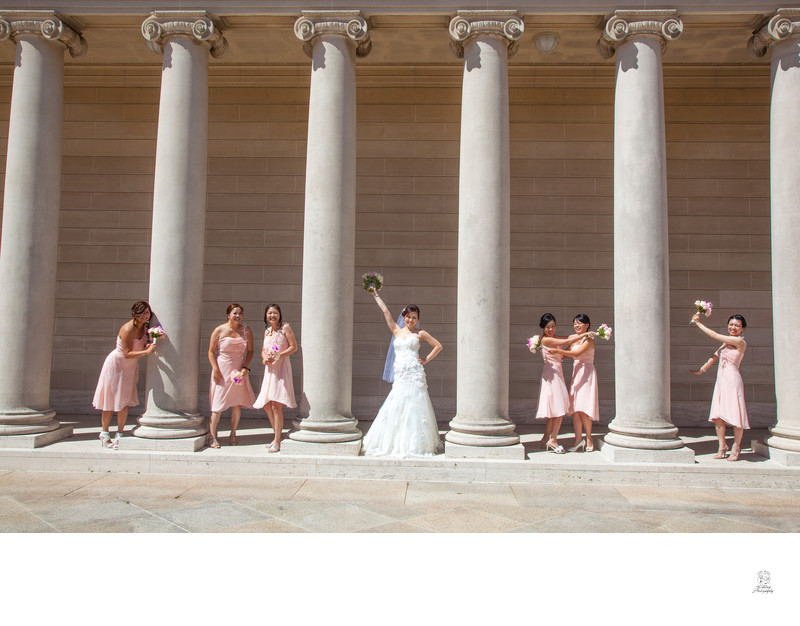 Things to Consider About City Hall Weddings in 2022
Wedding planning can be a daunting task, but don't let it overwhelm you. There are many things to consider when planning your big day, but these seven tips will help make sure your city hall wedding goes off without a hitch in 2022.
Below is the list:
1. Make your selection of a City Hall.
The most important tip is to make your selection of a City Hall. The more you research the better off you will be. Look into the different options that are available to you and pick the one that best suits your needs. There are many factors to consider when making this decision, so take your time and choose wisely.
2. Obtain a marriage license and fulfill the requirements.
Before you can even set a date, you need to obtain a marriage license from the city. The requirements vary from state to state but generally involve both partners appearing in person at the city clerk's office and providing identification (usually a driver's license or passport) and sometimes a blood test. Once you have your license, there is usually a waiting period of several days before the ceremony can take place.
3. Make an appointment or suggest a date.
Some city halls require appointments for weddings, while others have open hours during which anyone can walk in. To find out, visit the website of the city hall where you'd like to get married or give them a call. Once you know how it works, make an appointment or choose a date and time that works for both of you. If possible, try to avoid peak times, such as lunchtime on weekdays, when the office is likely to be busiest.
4. Make a checklist of everything you need to do for your City hall wedding.
This will help keep you organized and on track. A wedding planner, a day-of coordinator, or at the very least, a trusted friend or family member who can help you with last-minute details and keep things running smoothly on your big day. No matter how small or intimate your wedding is, it's always helpful to have someone else there to handle the logistics so you can enjoy your wedding. If you're planning on having any guests beyond immediate family, be sure to let them know well in advance that the wedding will be taking place at City Hall. Some people may not be familiar with the process or comfortable attending a wedding in such an informal setting.
5. Capture your City hall wedding.
You'll want to remember your wedding day forever. While you may not be able to have a large wedding, you can still capture the momentous occasion with photos and videos. Hire a professional photographer or ask a friend to document your big day. If you're on a budget, there are plenty of ways to save on photography costs. You can search for photographers who offer discounts or mini-sessions. Or, take advantage of technology and snap some DIY photos with your smartphone.
6. Choose an outfit that makes you feel good.
Your wedding day is all about you, so make sure you wear something that makes you feel confident and beautiful. A flowing dress or a suit with a pop of color is always a great option for city hall ceremonies. If you're not sure what to wear, ask your friends or family for their opinion. They'll be more than happy to help you pick out the perfect outfit for your big day. Don't forget comfortable shoes too. You'll be doing a lot of walking on your wedding day, so make sure your shoes won't give you blisters. Lastly, don't forget to accessorize. A pretty veil or some sparkling jewelry can make your outfit shine.
7. Throw a party to celebrate your City hall wedding day.
After you've tied the knot at City hall, it's time to celebrate. Gather your closest family and friends for a fun party. You can even decorate with City hall wedding decorations. Balloons, banners, and confetti are all great ways to make your party feel special. And don't forget the cake. Be sure to order a custom cake that reflects your new status as a married couple.
We hope this guide has helped give you some things to consider as you prepare for your big day. If you have any questions or would like more information, please don't hesitate to give us a call today. We'd be happy to help make your dream of a City hall wedding come true.
Are You Looking for a Wedding Photographer You Can Trust?
The team at San Francisco City Hall Wedding Photography
 are specialists in capturing the beauty of your wedding day in the magnificent surroundings of City Hall. We serve both local and destination wedding clients from all over the world. Photography packages are available for just Ceremony coverage or all-day premium photo tours with transportation included! No matter what package you select, you will get stunning photographs that exceed your wildest dreams. Contact us today!
Previous Article - The Beginner's Guide to City Hall Weddings
Next Article - Pros and Cons of City Hall Weddings