What Is Elopement Photography?
What Is Elopement Photography?
When most people think of wedding photography, they think of big weddings with all the traditional trappings. However, there is another type of wedding photography that is becoming increasingly popular – elopement photography. Elopement photography is a style of wedding photography that is focused on capturing the intimate moments between the bride and groom. If you are considering eloping, or if you are just looking for some beautiful photos to remember your small wedding by, then you should consider hiring a photographer who specializes in elopement photography. In this article, we will the difference between elopement and wedding photography and why elopements have become so popular.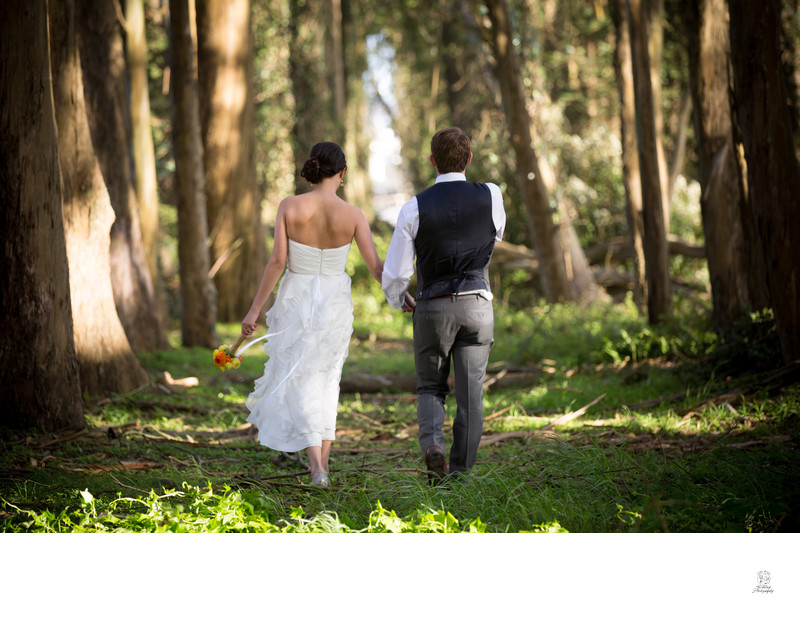 What is Elopement Photography?
Elopement photography is a type of photography typically associated with weddings. Elopements, or unplanned weddings, are often spur-of-the-moment affairs that take place without the fanfare or guests typically associated with more traditional weddings.
Elopement photography captures the emotions and intimacy of the couple on their special day. Because elopements are often unplanned and spontaneous, they provide a unique opportunity for photographers to capture natural and authentic moments.
What Makes it So Popular?
Elopement photography has become quite popular in recent years for a few reasons. First, more and more couples are choosing to elope instead of having a traditional wedding. Second, eloping allows couples to have a much more intimate ceremony without all the pressures that come with planning a big wedding. And third, eloping allows couples to focus on each other and their love story, rather than worrying about details like catering or decorations.
• Capture your unique love story
• No constraints of conforming to particular wedding traditions
• Your elopement ceremony can be whatever you want it to be
• Have an intimate ceremony with just the people you love
• Elope with ease and convenience
• Avoid the stresses of planning a big wedding(Fewer Guests)
• Focus on what's important: your relationship
Elopement photography captures all of these things beautifully. It tells the story of your day honestly and authentically, without any posed or staged shots. Elopement photographers are experts at capturing real emotions and spontaneous moments, which is why their photos are so special and unique.
What is an Elopement Photographer?
An elopement photographer is a professional who specializes in capturing couples who have chosen to elope instead of having a traditional wedding. Elopement photography is becoming increasingly popular as more and more couples are choosing to ditch the traditional wedding in favor of a more intimate, personal experience. An elopement photographer will capture all of the special moments of your day, from getting ready with your partner to exchanging your vows to celebrating after you've tied the knot.
• Capture all the special moments of your elopement
• Expertise in capturing intimate, personal weddings
• Capturing the emotions of your day is their top priority
• Photos will be something you'll cherish forever
Elopement photographers are experts at capturing candid moments and natural interactions, so you can be sure that your photos will be full of emotion and personality. In addition to capturing the events of your day, an elopement photographer will also provide you with beautiful, artistic photos that you'll cherish for a lifetime.
What are the Benefits of Elopement Photography?
There are many benefits of elopement photography. First and foremost, it allows couples to have complete control over their wedding day. They can choose when and where they want to get married, without having to worry about pleasing family members or guests.
Eloping also allows couples to save a lot of money. They don't have to pay for a venue, catering, or other expensive wedding costs. Plus, they can usually get away with eloping on short notice since there's no need to send out invitations or plans.
• Have complete control over your wedding day
• Save a lot of money on weddings costs
• Elope on short notice without invitations
• A casual tone of voice allows couples to be themselves
Elopement photography is all about capturing the raw emotions and intimate moments of couples who are madly in love. It's about capturing the spontaneity and pure joy that comes with eloping.
Elopement Photography vs. Traditional Wedding Photography
There are many differences between elopement photography and traditional wedding photography. Elopement photography is typically less formal, and the focus is on capturing the emotions of the couple rather than posed shots. Traditional wedding photography often takes place in a studio with professional lighting, and the goal is to create beautiful portraits of the bride and groom.
• Capture natural, un-posed shots of the couple
• Less formal than traditional wedding photography
• Focus on capturing the emotions of the couple
• Ideal for couples who want a more relaxed and intimate wedding ceremony
Elopement photography can take place anywhere, from a mountain top to a city street. The photographer will capture candid moments as the couple interacts, and they may even ask the couple to re-enact certain parts of their day. Traditional wedding photographers typically work with a list of poses that they will go through with the bride and groom.
• Capture the essence of your elopement
• Take photos anywhere in the world
• Get a unique album that tells your story
Elopement photographers often have to be more creative with their compositions, as they don't have the luxury of time to set up elaborate shots. This means that elopement photography tends to be more candid and photojournalistic in style. Elopement photography tends to be less expensive than traditional wedding photography, since there is typically less time and equipment involved. Traditional wedding photography packages can be quite expensive and often include an engagement shoot as well.
• More candid and photojournalistic shots
• Less expensive than traditional wedding photography
• Often includes engagement shoot
• More creative compositions
Ken's Elopement Photo Shoot at Yosemite's Taft Point
Are You Looking for a Wedding Photographer You Can Trust?
The team at San Francisco City Hall Wedding Photography
 are specialists in capturing the beauty of your wedding day in the magnificent surroundings of City Hall. We serve both local and destination wedding clients from all over the world. Photography packages are available for just Ceremony coverage or all-day premium photo tours with transportation included! No matter what package you select, you will get absolutely stunning photographs that exceed your wildest dreams. Contact us today!
Previous Article - Pros and Cons of Elopement Photography
Next Article - Does An Elopement Photographer Take A Long Time?