How to Prepare for Your San Francisco Photoshoot the Right Way
How to Prepare for Your San Francisco Photoshoot the Right Way
Are you preparing for a photoshoot in San Francisco? If so, it's important to do everything you can to prepare for the shoot and make sure it goes as smoothly as possible. In this article, we will discuss some tips on how to prepare for your San Francisco photoshoot. This includes planning, packing the right clothes and accessories, and more!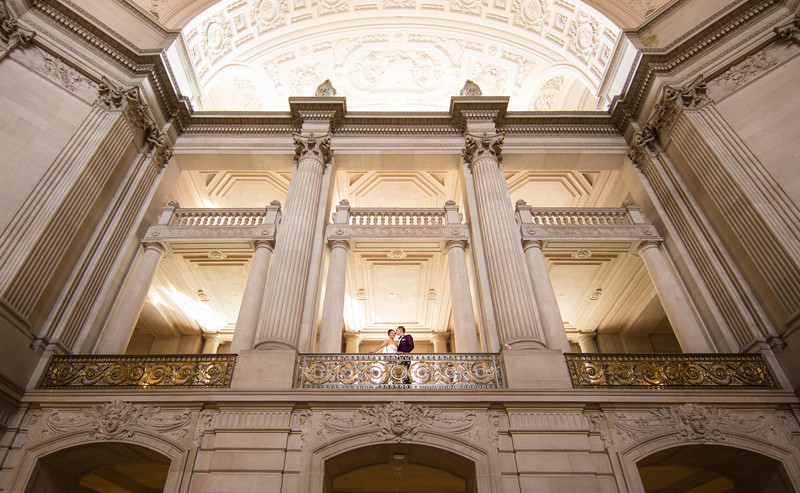 Things To Do To Prepare For Your San Francisco Photoshoot
The key to nailing your San Francisco photoshoot is preparation. Here are a few things you can do to make sure your photos turn out amazing:
1. The Day Before the Shoot: What You Should Know
No matter how long you've been in the business, there are always a few things you can do to make sure you're prepared for your photoshoot. The day before the shoot is the perfect time to do a little bit of preparation work so that everything runs smoothly on the day of. Here are a few things you should keep in mind:
Make sure you have all of your equipment ready and in good working order. This includes your camera, lenses, flash, batteries, memory cards, and any other accessories you might need.
Choose your outfits and plan your hair and makeup ahead of time. You want to look your best in your photos, so take some time to think about what you'll wear. If you're unsure, ask your photographer for their input.
Scout out the location ahead of time and plan for any possible contingencies. If you're shooting outdoors, make sure you know where the best lighting will be and what the weather forecast is. If you're shooting indoors, familiarize yourself with the space and think about how you can use it to your advantage.
Have a few backup plans in case something goes wrong. It's always better to be safe than sorry, so it's worth taking a few minutes to think about what you would do if something went wrong on the day of the shoot.
2. On The Day of the Photoshoot
Assuming you've already scouted out the perfect location for your photoshoot, the next step is to make sure you're prepared on the day of. Here are a few tips to help make your San Francisco photoshoot go smoothly:
Arrive on time! This may seem like a no-brainer, but it's important to give yourself plenty of time to set up and get comfortable before your shoot begins.
Make sure you have all the necessary supplies with you, including any props or wardrobe changes you might need.
If you're shooting outdoors, be mindful of the weather conditions and plan accordingly. Bring sunscreen if it's sunny, a jacket if it's cold, etc.
Relax and have fun! A photoshoot is a great opportunity to create some amazing memories, so enjoy the process.
3. Choosing a Location for Your Photoshoot
The abundance of amazing photo shoot locations in San Francisco may make your decision difficult. When choosing a location, start by considering what is most essential to you for your images. Here are some things to consider:
Are you looking for a beautiful setting?
San Francisco is one of the most popular tourist destinations in the world, and it's no wonder why. The city is full of character and charm, with plenty of iconic landmarks and scenic views. If you're planning a photoshoot in San Francisco, there are a few things you can do to prepare and make the most of your experience.
Research the best locations for your shoot.
If you're not familiar with the city, start by looking up some of the most popular spots on Google Maps or another mapping service. You can also search for specific locations that fit your vision, such as "parks in San Francisco" or "best views of the Golden Gate Bridge.
What kind of setting best captures you two as a couple?
A busy downtown if you enjoy the city life, a hiking route if you enjoy the outdoors, or perhaps an in-home session would be more your style. The most important thing is to communicate with your partner and photographer about what you're hoping to achieve. With a little planning, you can make sure your San Francisco photoshoot is everything you've dreamed of.
Would you like the place to hold special importance for you?
Certain places hold a lot of sentimental value for couples. It might be the place where you first met, had your first date, or got engaged. Or maybe it's just somewhere you love spending time together.
It's time to turn to Google or Pinterest and look for some inspiration once you have decided on the kind of photographs you want. Remember that you may always ask your friends and relatives for recommendations.
4. Prepare your outfit.
Again, this may seem like a no-brainer, but it's important to dress for success. Choose clothes that are comfortable and flattering, and make sure they fit the vibe of your chosen location. Here are a few of the recommendations your photographer usually offers to its clients:
What Looks Best
Solid colors
Dresses
Skirts that are long and flowy.
Shirts for men with collars
Men's jackets
Keep away from
Logos
Super vibrant colors
Large patterns
Vibrant florals
Colors that compliment your location
Are You Looking for a San Francisco Wedding Photographer You Can Trust?
The team at San Francisco City Hall Wedding Photography
 are specialists in capturing the beauty of your wedding day in the magnificent surroundings of City Hall. We serve both local and destination wedding clients from all over the world. Photography packages are available for just Ceremony coverage or all-day premium photo tours with transportation included! No matter what package you select, you will get absolutely stunning photographs that exceed your wildest dreams. Contact us today!
Previous Article - A Practical Guide to San Francisco Photoshoots in 2022
Next Article - How to Prepare for a Pro San Francisco Photoshoot in 5 Steps