How to Find the Best Elopement Photographer in 5 Steps?
How to Find the Best Elopement Photographer in 5 Steps?
Do you want to elope but don't know how to find the best elopement photographer? Don't worry, we're here to help. In this article, we will walk you through five steps that will help you find the perfect photographer for your elopement. So what are you waiting for? Let's get started!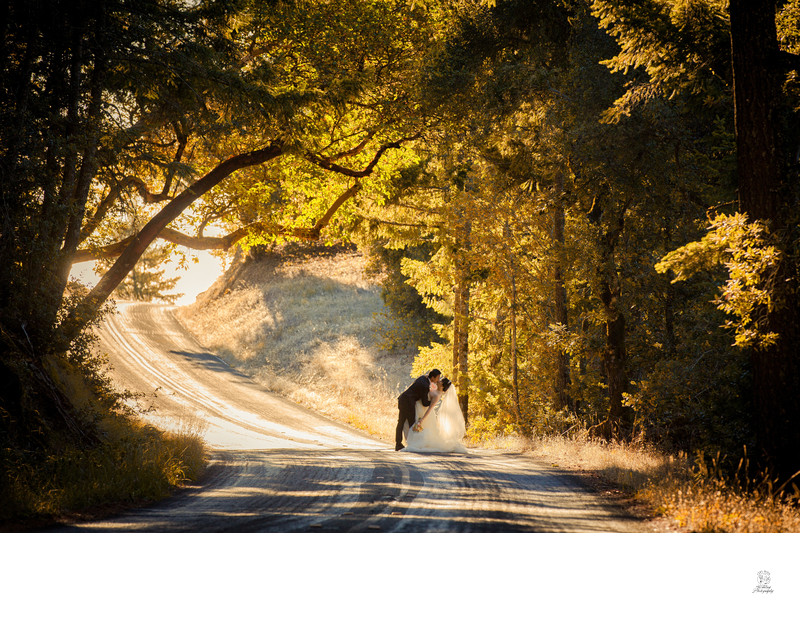 How Do I Find the Best Elopement Photographer?
There are a few things to consider when searching for the best elopement photographer. Below are five steps to help you find the right person to capture your special day.
1. Do your research. Decide what style of photography you like.
Do you prefer candid shots or posed photos? Do you want your elopement photographer to be more of a photojournalist or more of an artist? Once you know what style of photography you prefer, you can start narrowing down your search for the best elopement photographer.
If you're not sure what style of photography you like, take a look at some different photographers' portfolios online. Many photographers have their portfolios available to view on their websites. You can also find portfolios on popular wedding planning websites. As you're looking at different portfolios, take note of the types of photos that stand out to you and make you feel something. Those are the types of photos you want your elopement photographer to take.
2. Get to know your photographer.
The best way to get to know your photographer is by talking with them. Ask about their experience, what style of photography they prefer, and how they would approach elopement photography. Also, be sure to ask if they have any sample images or portfolios that you can look at. This will give you a good idea of their skill level and what kind of work they are capable of producing.
In addition to talking with your potential photographer, it is also a good idea to read reviews from previous clients. This will give you an idea of what others have thought about working with this particular photographer. Make sure you pay attention to both positive and negative reviews, as this will give you a well-rounded perspective. You can also check out the photographer's social media accounts to see if they regularly post photos from weddings and elopements.
3. Ask them to show you a real wedding.
It's fine. Don't be shy. When you're looking at a photographer's portfolio, it's important to make sure that the images you're seeing are from an actual wedding day. Many photographers will showcase the best work on their website, but that doesn't mean that those images are representative of what you can expect on your own wedding day. A good way to get a sense of a photographer's style is to ask them to show you a full gallery from a recent wedding they shot. This will give you a much better idea of what to expect than just looking at their highlight reel.
4. Inquire about their packages.
If you have a specific vision for your elopement, it's important to make sure your photographer is on the same page. How do their packages work? Are they willing to customize them to better suit your needs?
Don't be afraid to ask about what's included in the package- most photographers are more than happy to break down the details for you! This is also a great way to get an idea of their pricing and see if it's within your budget.
Additionally, ask about things like travel fees and how many hours of coverage you'll be getting. All of these factors can affect the overall cost of hiring a photographer, so it's important to be clear on what you're paying for upfront.
Once you've asked all of your questions and gathered enough information, you should have a good idea of whether or not this photographer is the right fit for you. If they seem like they could be a good match, go ahead and book them!
But if you're still on the fence, it's perfectly okay to keep looking- there are plenty of amazing photographers out there, and you want to make sure you find the perfect one for your elopement.
5. Details of Post-Production
How long will it take for the edited photos to be ready? How many edited photos will you receive? What format will the photos be delivered in (digital or print)? How much input do you have in the editing process? These are all important questions to ask before hiring a photographer.
It's highly likely that it will take anywhere from one to three months for your photographer to retrieve all of the photos. Why does it take so long? It takes longer because photographers use massive RAW files rather than small JPEGs. It allows them to make far more changes to the photo, but it also slows down the process (to fix color levels and so on). Depending on how many photographs they give a customer, most photographers spend an additional 30-60 hours editing images after a wedding. It ranges depending on the photographer and their workload, but it might take up to 6 weeks (or longer, depending on the photographer and how busy they are) for photos to arrive back.
It's also important to think about what kind of post-production services your elopement photographer can provide. Some photographers may provide various extras such as album design, picture printing, framing, and so on. If you're interested in any particular post-production services, ensure to inquire about them before booking a photographer.
Here are some questions to ask:
How many pictures should I get?

Will they have a high or low resolution?

Will I be able to get prints created myself if they are high resolution, or will I have to get prints through the photographer only?
Trust your gut!
After doing all of your research, you should have a good feeling about which photographer will be the best fit for you.
Are You Looking for a Wedding Photographer You Can Trust?
The team at San Francisco City Hall Wedding Photography
 are specialists in capturing the beauty of your wedding day in the magnificent surroundings of City Hall. We serve both local and destination wedding clients from all over the world. Photography packages are available for just Ceremony coverage or all-day premium photo tours with transportation included! No matter what package you select, you will get absolutely stunning photographs that exceed your wildest dreams. Contact us today!
Previous Article - Does An Elopement Photographer Take A Long Time?
Next Article - Why We Love Elopement Photography (and You Should Too)