Do You Need a San Francisco Photoshoot? Don't Forget These 3 Things
Do You Need a San Francisco Photoshoot? Don't Forget These 3 Things
When it comes to photography, many different elements go into a great photo shoot. Location, lighting, and props can all make or break a shoot. If you're looking for a great photoshoot location, San Francisco is the place to be! However, there are a few things you'll want to keep in mind before booking your shoot. In this article, we will discuss three things you need to consider before booking a San Francisco photoshoot!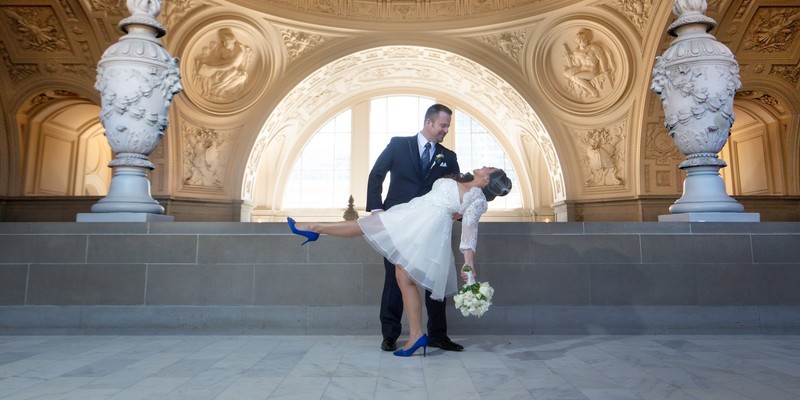 3 Must-Have Essentials in San Francisco Photoshoots
When it comes to San Francisco photoshoots, there are a few must-haves that can make or break your shoot. Here are 3 things you need for an amazing San Francisco photoshoot!
1. A great location
The city is full of incredible places to shoot, from the Golden Gate Bridge to Muir Woods. If you can find a spot with a great view, your photos will be that much more amazing.
The Golden Gate Bridge is an absolute must. This world-famous landmark is one of the most popular spots for photos in San Francisco and for good reason! The bridge is an incredible sight, and it's perfect for couples, families, or anyone looking to get some great shots.
Muir Woods is another spot that should be on your list. This stunning forest is home to some of the tallest trees in the world, and it's a great place to escape the hustle and bustle of the city. The woods are also really popular for engagement and wedding photos.
Don't forget about Alcatraz! The former prison is now a tourist attraction, and it's a great place to get some unique photos. The island is full of history, and it's worth a visit if you're looking to add something different to your San Francisco photoshoot.
If you're looking for some inspiration, check out the list of the top ten places to take photos in San Francisco:
Top Ten Places to Take Photos in San Francisco:
The Golden Gate Bridge
The Palace of Fine Arts
Alcatraz Island
The Painted Ladies of Alamo Square
The Cable Cars of San Francisco
The Chinatown Gates
The Coit Tower
Twin Peaks
The Lombard Street "Crookedest Street"
Sutro Baths & The Cliff House
2. Proper lighting
The best time to take photos in San Francisco is during the Golden Hour when the sun sets and casts a warm glow over everything, it will make your photos look magical.
Capture the beauty of San Francisco in your photos
Golden Hour lasts for a short period, so don't miss it!
Photos taken during the Golden Hour are more beautiful and magical
Get your camera and start taking pictures today!
The summer months tend to be the clearest, but even then, you can't rely on the sun on to cooperate. When planning your photoshoot, make sure to pick a time and location that will give you the best possible light. Early morning or late afternoon are typically the best times for natural light, but if you're shooting indoors, make sure to pick a room with plenty of windows.
Get the best possible light for your photoshoot
Shoot indoors or outdoors
Morning and afternoon are typically the best times for natural light
Pick a location with plenty of windows if shooting indoors
San Francisco is also known for being a city of hills. This means that the light can be really good or really bad, depending on where you are. If you're planning a photoshoot, make sure to pick a location with good lighting. Without good light, your photos will be flat, boring, and uninspiring. If you're arranging a photoshoot in the Bay Area, schedule it for a day when the sun is out or on a clear day.
Good light can make or break your photos
The Bay Area has great lighting all year round
Schedule a photoshoot on a sunny day
Get inspired by the beautiful scenery in San Francisco
Pro tip: If you can't find good light, use artificial lighting. A simple reflector can make a world of difference.
3. A photographer who takes great picture
Make sure your photographer is experienced and has a good reputation. You want to make sure that your photographer is experienced and has a good reputation. This way, you can be sure that they know what they're doing and that they're not going to screw up your photos.
Reputable and experienced photographers
Knowledgeable about the latest trends and techniques
Friendly and personable
Committed to providing a high level of customer service
It is also a good idea to check out their portfolio before you hire them. With so much competition in the city, you'll want to make sure you find a photographer who can capture the essence of San Francisco. They should be able to find the best locations and angles, and they should have a good eye for composition. This way, you can see if their style is a good fit for what you're looking for.
Captures the beauty of San Francisco
Excellent composition and angles
Unique perspective
Make sure you get along with your photographer. You're going to be spending a lot of time with them, so it's important that you get along and that they understand your vision.
It might be fun to organize a photoshoot in San Francisco. There are no limits on what you can photograph, whether you select a rooftop location with city views or an indoor setting that plays with light and color to distort your vision of reality. Make preparations in advance to eliminate stress on the day of your shoot.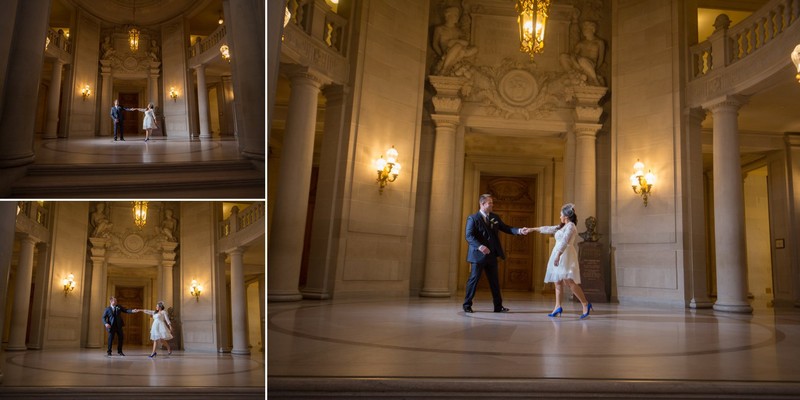 Are You Looking for a San Francisco Wedding Photographer You Can Trust?
The team at San Francisco City Hall Wedding Photography
 are specialists in capturing the beauty of your wedding day in the magnificent surroundings of City Hall. We serve both local and destination wedding clients from all over the world. Photography packages are available for just Ceremony coverage or all-day premium photo tours with transportation included! No matter what package you select, you will get absolutely stunning photographs that exceed your wildest dreams. Contact us today!
Previous Article - The Ultimate Checklist for San Francisco Photoshoots in 2022
Next Article - A Practical Guide to San Francisco Photoshoots in 2022