5 Common Misconceptions About Hiring A Wedding Photographer
5 Common Misconceptions About Hiring A Wedding Photographer
When your wedding day is approaching, you may be feeling a little bit anxious. There are so many things to do and prepare for that it can become overwhelming. One of the most important aspects of your wedding day that you should not delay addressing is hiring a photographer. A good photographer will capture all the special moments from beginning to end and provide you with beautiful memories that will last forever. However, there are some misconceptions about hiring wedding photographers in general which we would like to clear up before they become an issue for you on your big day. Read on, we will discuss these 5 common misconceptions.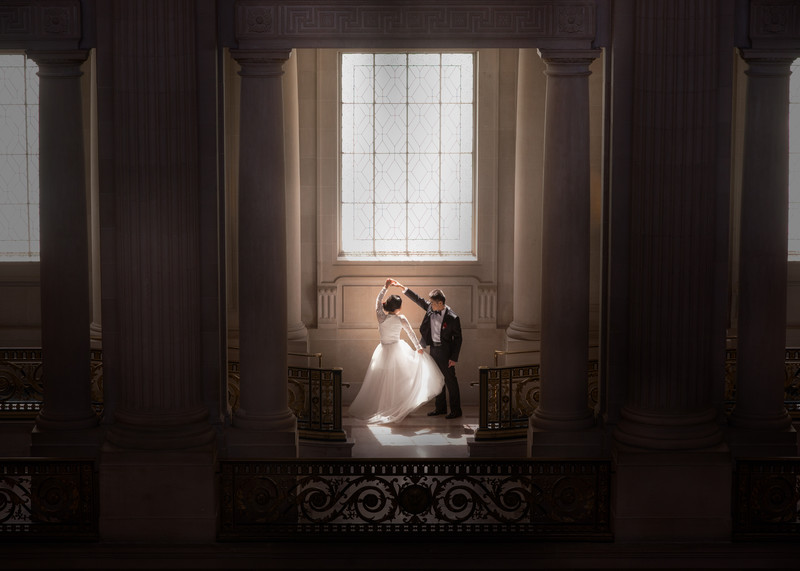 Why Are There Misconceptions About Hiring A Wedding Photographer?
One of the main reasons for these misconceptions may be that hiring a wedding photographer is often seen as an unnecessary expense. After all, most couples assume that they will just use the photos taken by their friends and family members. However, what many people don't realize is that having professionals take pictures at your wedding can make a world of difference in the quality of your photos. There are many misconceptions about hiring a wedding photographer. This is likely because that most people have never hired one before, or they only had a bad experience with a photographer.
Here are five of the most common misconceptions about hiring a wedding photographer:
1. You have to hire a photographer where you live or get married.
This is not the case at all. Nowadays, almost any photographer is willing to travel. So you're not limited in choosing a wedding photographer who lives where your ceremony will take place. If they have work that speaks volumes and captivates the heart of anyone with two eyes or ears alike then, by all means, hire them.
2. It doesn't matter if you don't connect with your photographer's personality, all that matters is that you enjoy their work.
This misconception is understandable, after all, you'll be spending a lot of time with your photographer on your wedding day. But it's important to remember that if you don't connect with your photographer, there's a good chance you won't feel comfortable being photographed by them. And as we all know, looking natural and happy in photos is key. So do yourself a favor and make sure to meet with any potential photographers before hiring them to make sure you vibe well together.
3. If you like a different style than what your photographer does, you can just ask them to change it for your wedding.
This is not always the case. Just because you like a different style than what your photographer does, doesn't mean they can easily just change it for your wedding. Many photographers have their unique shooting and post-processing styles, so if you want them to switch things up, be prepared to pay more for their time and services. It's important to be clear about what you want from your photographer before hiring them, so there are no surprises on the day of your wedding. And if you're not sure what you want, be sure to ask your photographer for suggestions. They'll likely have plenty of ideas that will fit with your vision and budget.
4. Anyone can take my wedding pictures, they don't have to be professional.
While there are certainly benefits to having a friend or family member snap pictures at your wedding, professional photographers have the skills and equipment necessary to capture beautiful, timeless images. They will also likely have more experience shooting in different lighting conditions and know how to work with posing couples and families. As a result, you can be confident that you'll end up with amazing photos from your big day, even if things don't go exactly as planned.
5. My wedding is too small for a professional photographer.
If you're not sure whether your wedding is big enough for a professional photographer, take these two things into account, the number of guests attending and how much time will be spent taking photos. Even if only 100 people are at the ceremony or reception, hiring a professional photographer may still make sense since they can spend more time with your family members and friends to capture multiple angles of each pose.
Misconceptions about hiring a wedding photographer are all too common. Wedding photographers spend their whole careers trying to dispel these myths, but it's not easy when clients keep asking them the same questions over and over again. We hope that this article has helped answer some of your most pressing queries so you can hire with confidence. If there is anything else we could help you with please don't hesitate to reach out, our team would be delighted to hear from you. Call us today.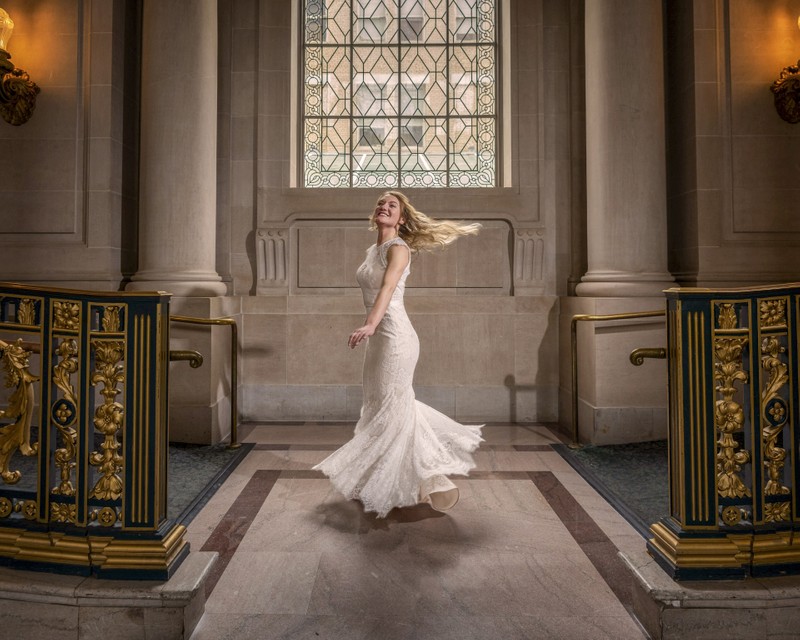 Are You Looking for a Wedding Photographer You Can Trust?
The team at San Francisco City Hall Wedding Photography
 are specialists in capturing the beauty of your wedding day in the magnificent surroundings of City Hall. We serve both local and destination wedding clients from all over the world. Photography packages are available for just Ceremony coverage or all-day premium photo tours with transportation included! No matter what package you select, you will get absolutely stunning photographs that exceed your wildest dreams. Contact us today!
Previous Article - The Expert's Guide to Hiring a Wedding Photographer
Next Article - Do You Need To Hire a Wedding Photographer? Take Our Quiz to Find Out